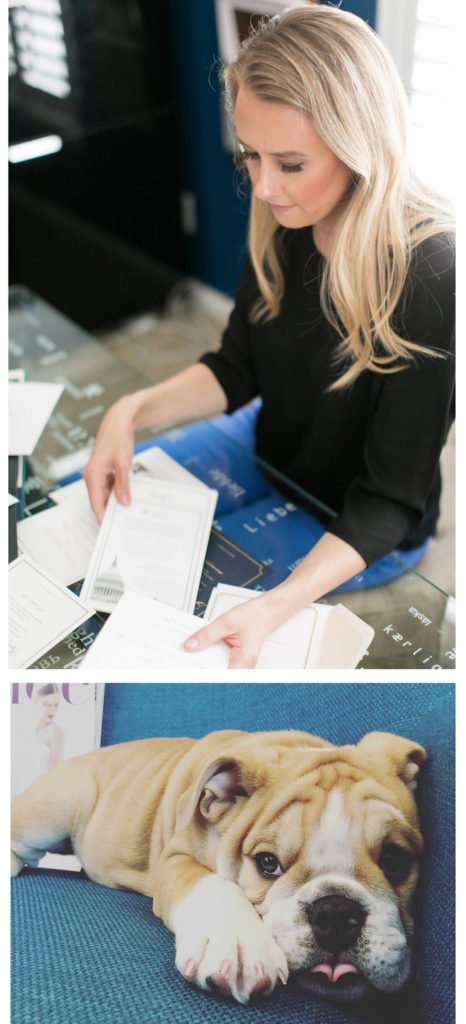 Coming from a long line of artists and designers, art has always been a central part of Susan's upbringing and life. She received her Bachelors degree in Print Media from University of Maryland Baltimore County, and later, a Master's degree in Publication Design from University of Baltimore. She started  her career as a graphic designer working in the art department for a newspaper and later moved to a design firm specializing in higher education marketing. After designing her own wedding invitations, Susan started receiving requests from others looking for the same. It wasn't long before the demand led to establishing a full-time design studio specializing in wedding stationery in December of 2008. 
When not in the studio, you can catch her out and about in the city, training for her next half-marathon (no marathons for me thank you very much!), or spending time with her husband, kiddo and 50lb English Bulldog. Don't be surprised if said bulldog sneaks down into our consults from time to time!
ABOUT THE STUDIO
Just Ink On Paper is a full-time invitation studio located in the heart of Baltimore City, offering everything from save the dates, to invitations, to day-of pieces which include flat printing, letterpress and foil. She prides her business on creating classic wedding invitations that stand the test of time, a eye for the details and creating a relationship with each and every couple. She firmly believes that a carefully designed invitation suite can speak volumes.
Please visit our contact page to fill out an inquiry.
We would love to hear from you!